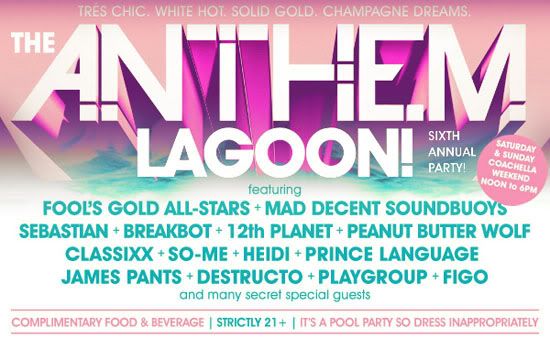 ///////// djMe recommends the Anthem Pool Party!! Break out your speedo! Who needs a $300 festival?
Anthem Magazine LA GOON – Coachella 2010
Saturday and Sunday Daytime Pool Party / Noon to 6pm
DJ Sets by: Ed Banger Records all stars, SebastiAn, Breakbot, So-Me, Peanut Butter Wolf, Classixx, 12th Planet, Heidi, Prince Language, Nervo, Destructo, Playgroup, Figo, and special guests.
More Coachella Parties @ CLubSoda!